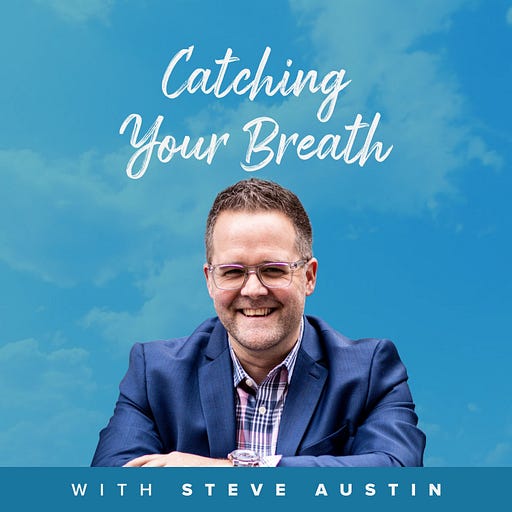 May 17, 2021 • 44M
Healing Your Image of God
Exclusive Teaching from Steve Austin
Join Steve Austin on the sacred journey from chaos to calm. Each episode will focus on practical ways to catch your breath. Self-help topics include self-compassion, shame, stress management, spirituality, and more.
"Some days I am not sure if my faith is riddled with doubt, or whether, graciously, my doubt is riddled with faith. And yet I continue to live in a world the way a religious person lives in the world; I keep living in a world that I know to be enchanted, and not left alone. I doubt; I am uncertain; I am restless, prone to wander. And yet glimmers of holy keep interrupting my gaze." -Lauren Winner, Still
Let's begin with a few what-ifs:
What if this journey toward Jesus came with even more freedom than you can imagine?

What if the American version of Evangelical Christianity isn't 100% right 100% of the time?

What if God is even better, more loving, more inclusive, more patient, and more present than we ever imagined?

What if?
In The God-Shaped Brain by Dr. Thomas Jennings, he says that a healthy view of a loving God can literally transform our brains.
Side note: did you know that just meditating on a God of love for 12 minutes a day can actually rewire your brain? Sure, it's a slow, patient process, but it's one worth starting as soon as possible.
So where do you begin? Today, I want to give you what I believe are the first three steps in healing your image of God.
Listen to this free podcast, and pre-order my new book, Hiding in the Pews, by clicking here.
*"Come Thou Fount of Every Blessing," performed by the ever-magical Stella Hess.